Wednesday, July 30th, 2008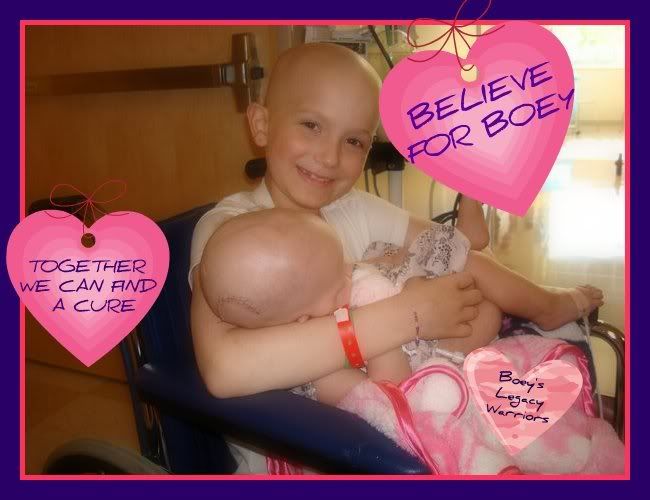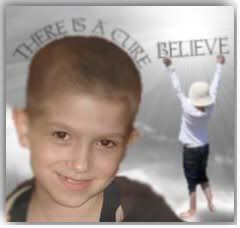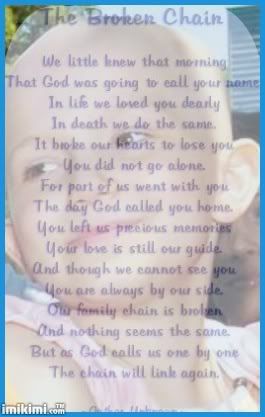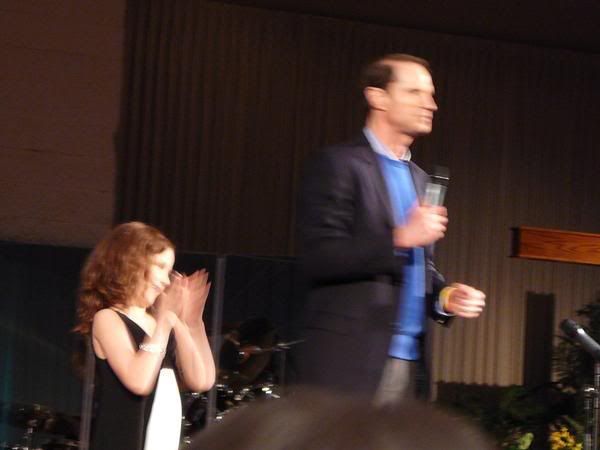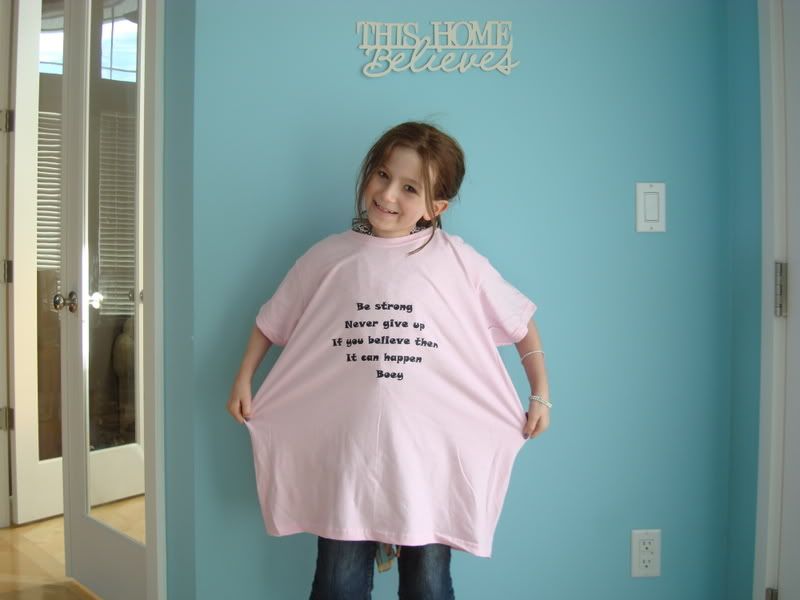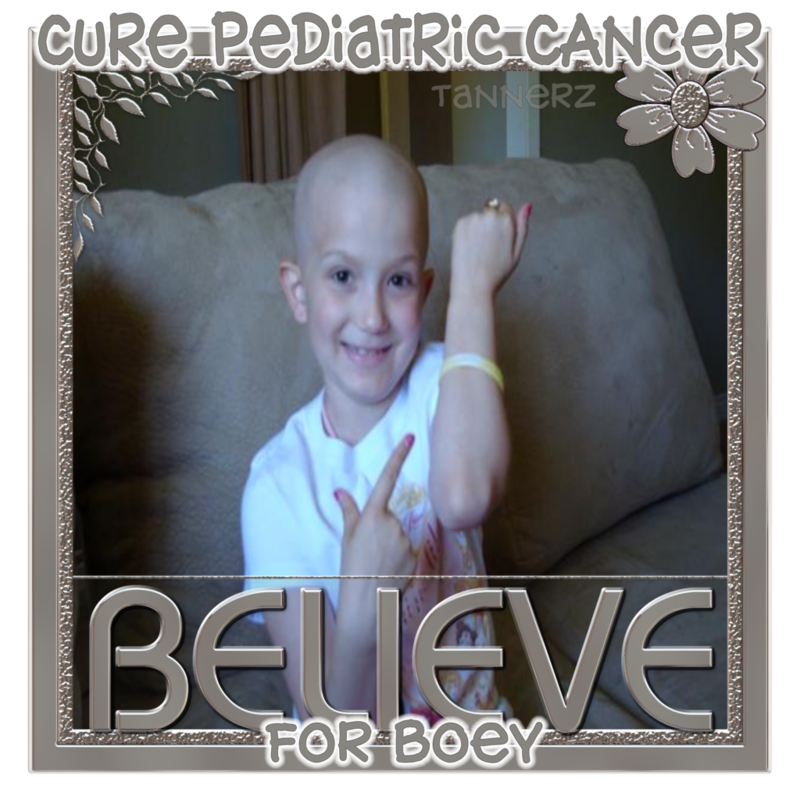 BOEY'S DREAM OF GETTING THE BILL SIGNED FOR ALL HER WARRIOR FRIENDS BECAME REALITY TODAY!! WE ARE JUST ELATED AND SO HONORED TO HAVE THE MOST AMAZING EXTRAORDINARY BRAVEST STRONGEST AND MOST GORGEOUS DAUGHTER IN THE ENTIRE WORLD!! WE CAN SEE HER NOW REJOICING IN HEAVEN AND CELEBRATING WITH JESUS AND ALL HER LITTLE WARRIOR FRIENDS!! THE CELEBRATION IN HEAVEN IS BEYOND OUR COMPREHENSION AT THIS VERY MOMENT!! WE CAN JUST HEAR BOEY SAYING " JUST BELIEVE AND IT CAN HAPPEN" !! SHE NEVER STOPPED BELIEVING AND CANCER NEVER TOOK HER SPIRIT. BOEY KNEW SHE HAD THE VICTORY IN LIFE AND ULTIMATELY IN DEATH BECAUSE IN CHRIST THERE IS ABUNDANT LIFE AND TO DIE IS TO LIVE..SHE IS MORE ALIVE THAN EVER RIGHT NOW DANCING ON THE STREETS OF GOLD WITH ALL HER FRIENDS AND THE KING OF KINGS!!!
HER RADIANT SPIRIT GAVE HER THE STRENGTH TO FIGHT FOR HER FRIENDS AND NEVER EVER STOP BELIEVING!! THANKYOU BABY GIRL FOR PRAYING FOR THIS BILL TO BE SIGNED FROM HEAVEN!! YOU ARE AMAZING AND WE AGAPE YOU!! WE MISS YOU BABY GIRL MORE THAN ANY EARTHLY WORDS CAN  EVER EXPRESS. WE CANT' WAIT TO GO HOME AND BE REUNITED WITH YOU..UNTIL THEN WE WILL CARRY ON YOUR BEAUTIFUL AMAZING LEGACY OF FAITH AND LOVE FOR YOUR KING  HERE ON EARTH AND THE CURE YOU'VE ALWAYS DREAMED OF FOR YOUR FRIENDS!!
THANKYOU PRESIDENT BUSH FOR SIGNING THIS BILL AND FIGHTING AND UNITING FOR OUR CHILDREN THAT HAVE SUFFERED SO HORRIBLY FROM THIS EVIL DISEASE.  WE ARE FOREVER GRATEFUL TO YOU. IF BOEY WAS HERE RIGHT NOW SHE'D BE GIVING YOU NEVERENDING SQUISHY BOEY HUGS, BUT WE KNOW SHE IS SENDING YOU ALL HER LOVE AND HUGS FROM HEAVEN. A HUGE SINCERE THANKYOU TO SENATOR WYDEN AND HIS STAFF FOR ALL YOU'VE DONE FOR OUR FAMILY AND HONORING OUR DAUGHTERS DREAM AND LEGACY WITH THE CCCA BILL. WE ARE ETERNALLY GRATEFUL TO YOU FOR YOUR ENDLESS DEDICATION TO FIGHTING FOR A CURE FOR ALL OF BOEYS' WARRIOR FRIENDS.  THANKYOU FOR FIGHTING SO HARD FOR HER DREAMS OF GETTING THIS BILL PASSED!!! THIS MEANS SO MUCH TO OUR FAMILY. THANK YOU FOR HONORING HER ON THE SENATE FLOOR THREE TIMES (WE ARE WORKING ON THIRD YOUTUBE VIDEO) IN THE LAST SEVEN MONTHS AND MAKING SURE THE WORLD KNEW ABOUT THE ONE AND ONLY BEAUTIFUL BOEY BYERS!!! THANKYOU FOR FIGHTING FOR THE LIVES OF OUR CHILDREN. WE WILL CHERISH WHAT YOU HAVE DONE FOR ETERNITY.  SHE IS SENDING YOU TONS OF SQUISHY BOEY HUGS FROM HEAVEN AND WAS WITH PRESIDENT BUSH AND THE OTHER CHILDREN IN SPIRIT ON THE HISTORIC DAY HE SIGNED THE BILL:). IN BOEY'S VIDEO SHE SAID "SEN WYDEN IF YOU DO THIS YOU WILL BE MY HERO". YOU ARE BOEY'S HERO!! SHE IS DANCING AROUND IN HEAVEN TELLING EVERYONE ABOUT HER HERO ON EARTH AND HOW HARD YOU FOUGHT TO MAKE HER DREAMS A REALITY:)
A HUGE SINCERE THANK YOU TO ALL OF BOEY'S LEGACY WARRIORS AND EVERY SINGLE PERSON THROUGH OUT THE NATION WHO HAS GIVEN THEIR TIME AND HEART TO THIS BILL AND BOEY'S LEGACY. YOU MEAN THE WORLD TO US AND WE ARE ETERNALLY GRATEFUL TO YOU.
WE LOVE YOU ALL SOOOOOOO MUCH!!
GOD BLESS YOU GUYS
ROB RACHEL CHRIS JOE BOEY AND OF COURSE LITTLE TIA GIRL LOLBELOW ARE SOME VIDEOS SHE MADE DURING HER FIGHT FOR A CURE..ALL THE SUFFERING FROM CANCER NEVER STOPPED BOEY FROM MAKING THESE VIDEOS, THEY ARE TRULY PRECIOUS 
http://www.youtube.com/watch?v=0ZNpA-x-d5o
http://www.youtube.com/watch?v=UUX8lktbH_c&feature=related
http://www.youtube.com/watch?v=BJK7USjVXfY
http://www.youtube.com/watch?v=7HiLqi2ehVk&feature=related
http://www.youtube.com/watch?v=m2bb5unTCfI&feature=related
http://www.youtube.com/watch?v=fN_G2EaUN1A&feature=related
http://www.youtube.com/watch?v=WjwdaJ70CoY&feature=related
President Bush Signs "Conquer Childhood
Cancer Act"Bethesda, MD 20814 July 29 2008Children with Cancer and Their Families to BenefitCureSearch National Childhood Cancer Foundation is pleased to announce that President George W. Bush has signed into law H.R. 1553, the Caroline Pryce Walker Conquer Childhood Cancer Act, at a ceremony in the Oval Office.
This legislation was named in memory of Caroline Pryce Walker, daughter of Congresswoman Deborah Pryce (R-OH), who succumbed to neuroblastoma in 1999 at age nine, and will dramatically increase federal investment into childhood cancer research.
The bill passed the United States House of Representatives on June 12th by a 416-0 vote and in the Senate by unanimous consent on July 16th.
The original co-sponsors for this landmark bi-partisan legislation include Congresswoman Pryce, Congressman Chris Van Hollen (D-MD) and Senators Jack Reed (D-RI) and Norm Coleman (R-MN).

The bill authorizes $30 million annually over five years, providing funding for collaborative pediatric cancer clinical trials research, to create a population-based national childhood cancer database, and to further improve public awareness and communication regarding available treatment and research for children with cancer and their families.

"The Conquer Childhood Cancer Act allows for translation of the very best research discoveries into clinical evaluation and practice, in order to improve the cure rates for all children with cancer," stated Gregory Reaman, MD, Chair of the Children's Oncology Group.

"On behalf of my colleagues in the Children's Oncology Group and the children with cancer and their families who are our partners in clinical research, we thank President Bush and our nation's leaders. Only research cures childhood cancer.

"
CureSearch exclusively supports the life-saving research of the Children's Oncology Group, the world's premier cancer research collaborative. Treating 90 percent of children with cancer, the Children's Oncology Group includes more than 5,000 experts in childhood cancer research and treatment, located at more than 200 leading children's and university hospitals across North America.

At the signing, Pryce stated that "for any child or family who is embroiled in the fight against pediatric cancer, today is a cause for celebration and renewed hope. At long last, we will be harnessing our nation's vast resources and expertise to put an end to a scourge that takes the lives of more than 2,300 children every year.

"
"We are grateful to the President and to the United States Congress for their leadership in making the cure for childhood cancer an urgent national priority," stated Stacy Pagos Haller, Executive Director of CureSearch. "Passage of this historic bill gives attention and support that is long overdue and much needed.

"
# # #
About CureSearch
CureSearch seeks to conquer childhood cancer, conquer it sooner, conquer it fully and for all time. Through public education, advocacy and fundraising, the National Childhood Cancer Foundation, a non-profit 501 (c) (3), supports the work of the Children's Oncology Group (COG), the world's premier pediatric cancer research collaborative. This network of more than 5,000 healthcare professionals dedicates their lives to finding answers and sharing results. More than 12,000 children are diagnosed with cancer each year, and more than 40,000 children and adolescents are currently in treatment. Only research cures cancer.
For more information, visit www. CureSearch. org.

Sally Charney (sally.charney@curesearch.org)
Director of Public Education
CureSearch National Childhood Cancer Foundation
4600 East West Highway - Suite 600
Bethesda, MD 20814
Phone : 240-235-2205
Fax : 301-718-0047
Contact Sally Charney
Ask a question with InterviewNetSM